Photo Gallery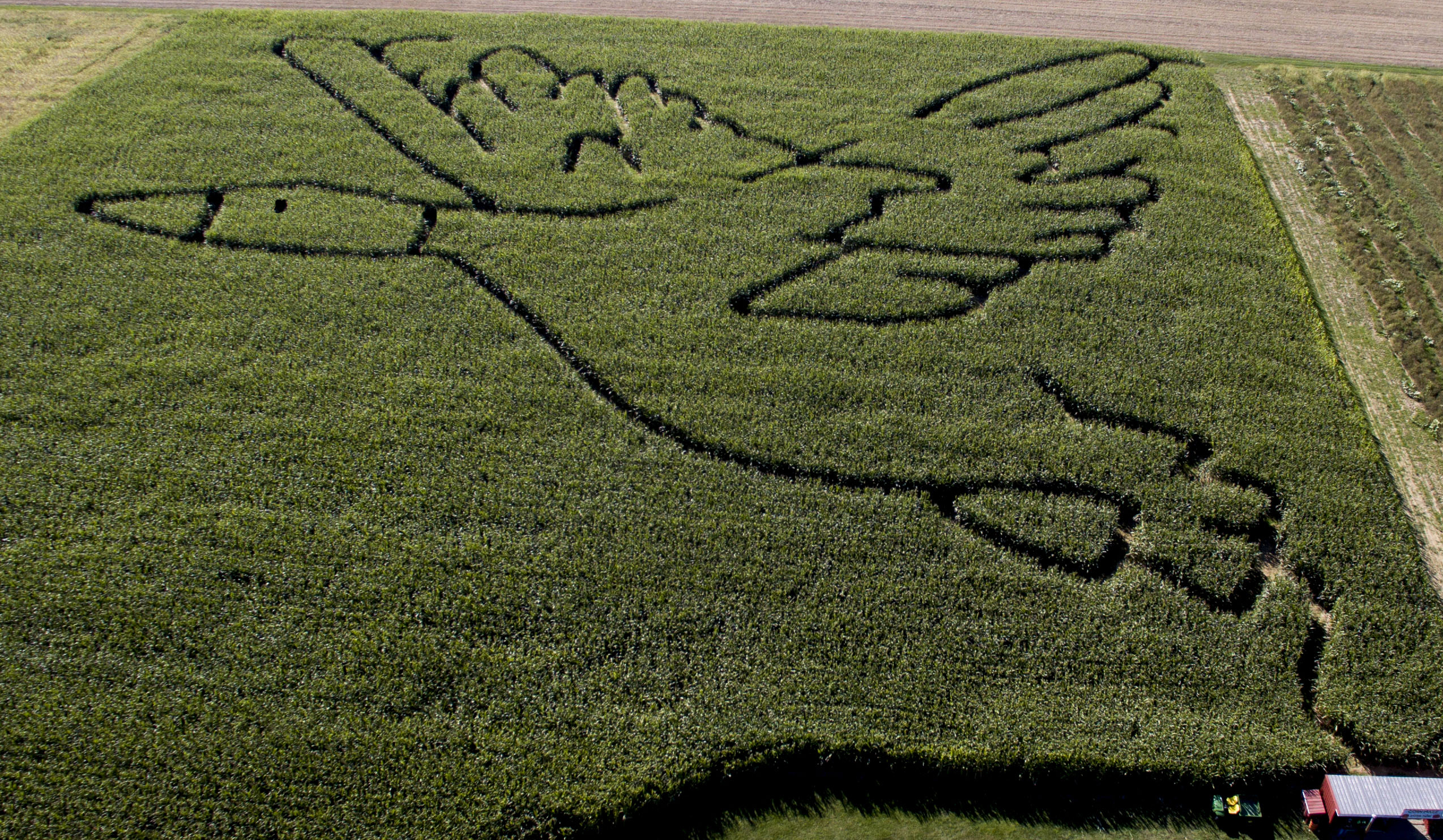 "About us"
The History of The Barn...
The oldest recorded deed for the farm dates back to 1875. The original house, with some modifications, still stands at the south entrance to the farm. following a fire which destroyed the original dairy barn, the existing barn was constructed in 1937 by the Imhoffs. The builders' signatures, along with the date, can still be seen on the southwest wall of the barn.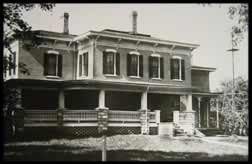 Farmhouse still used as a gift store today.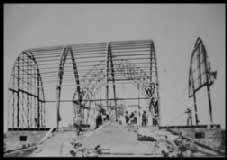 West view 1937 construction.
The Barn 1983...Remodeling of the barn and new construction began in August of 1982. The original barn houses the dining area and banquet facilities. A new foyer has been added with the silo remaining intact. The west foyer wall was reconstructed from the barn on the Hanna farm. The corn crib located in the foyer and large beams supporting the loft in the dining area are also from the Hanna farm which was located one mile west of here. New kitchen facilities and the three acre lake are also new additions.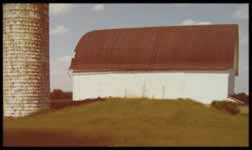 West side of barn before remodeling.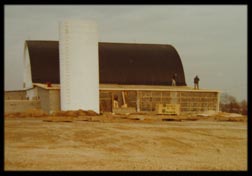 West side of barn during remodeling.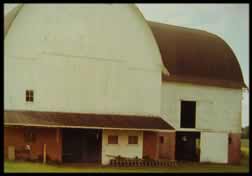 South side of barn before remodeling.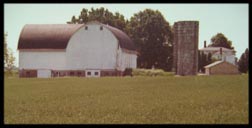 View from Smithville Western Rd. before remodeling.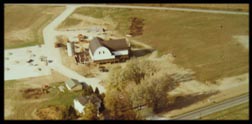 Aerial view during remodeling.
Aerial view 1983.
The Barn Restaurant today...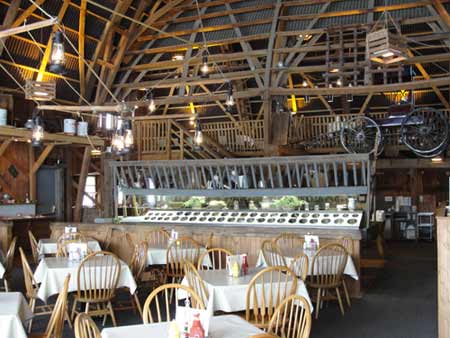 lakeroom
loft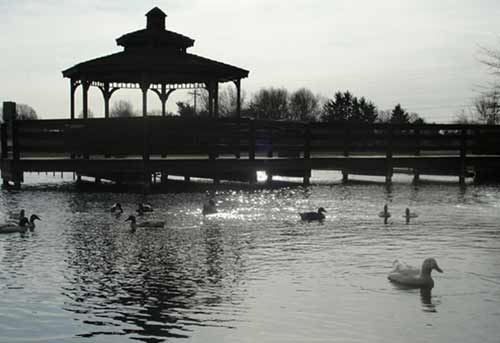 gazebo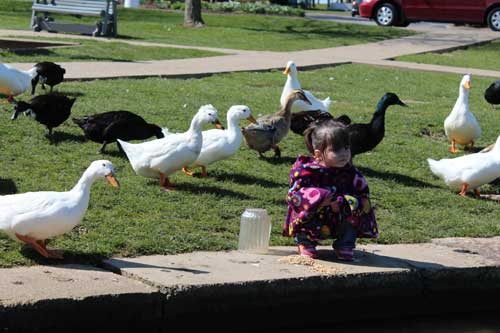 patiently waiting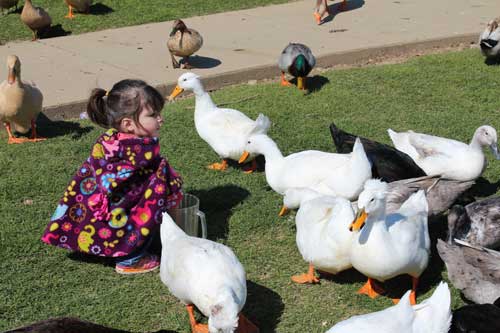 waiting is over

flower spider